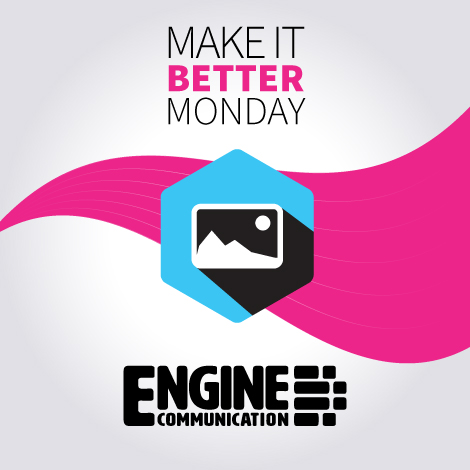 So, they know I can't click to zoom in on this photo, right?
While your layout may look good on a computer screen, it is essential to consider the size of images in your printed documents. An image the size of a postage stamp is not only hard to decipher, but it also occupies white space that could have been used to elegantly shape the layout of your text.
When it comes to selecting photos for a layout, quality is more important than quantity. It is easy to be tied to including every image that suits the text, but doing so will water down the effect of each photograph.
Choose only the best images that contribute new information or set the mood for the text content. Before adding a picture, ask yourself if the photograph makes your publication better or simply adds more of the same imagery.
So, how small are the smallest images in your print publications? Do you have minimum size requirements listed in your corporate design guidelines? How do you decide which photographs make the cut?