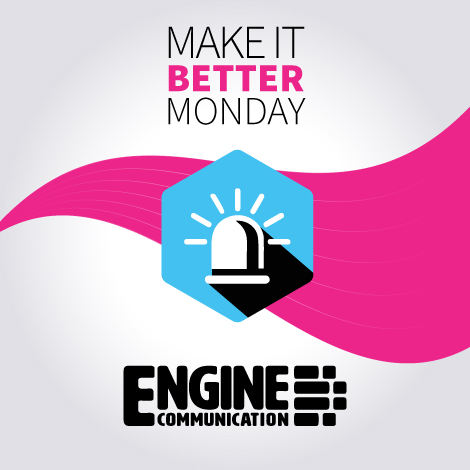 So, do they have a plan?
An ounce of prevention is indeed worth a pound of cure when it comes to communication crises. A proactive communication strategy maximizes ROI. Creating a crisis communication plan will call attention to potential risks before they become crises.
Having a team in place to deal with a communication crisis will ensure that daily operations continue as smoothly as possible. Staff should also be informed on how to respond in a crisis situation. Planning your message and choosing a spokesperson beforehand enables you to respond to the crisis as soon as possible. Additionally, having established contacts to obtain necessary information is essential.
An immediate response is crucial, so simply informing your stakeholders that you are gathering information on the situation in order to be accurate when sharing the details is usually advisable over waiting until you have all of the facts to make any kind of statement. Engine Communication recommends also providing an honest estimate about the length of time required to issue more information. Make it your crisis communication goal to curtail speculation.
One sure way to encourage speculation is to state "No comment". Light a fire under that speculation by also referring to your legal team: "Our attorneys have advised us not to comment at this time." Lawyers don't always share your priorities for public relations and branding. Sit down with your legal team to craft a statement that acknowledges the existence of the situation and assures the public that information will be released at the appropriate time. This is advice is for your communication strategy and is not to be construed as legal advice, so please consult your attorneys regarding the legal implications of making statements.
Have your communication team meet with your legal team to create a crisis communication plan before any issues arise. With messages pre-approved by the legal department, your communication will have the tools necessary to respond promptly, possibly even act proactively, and hopefully prevent a communication crisis altogether.
Have you ever faced a communication crisis? How were you prepared? What advice would you give to others when it comes to a planning a crisis communication strategy?